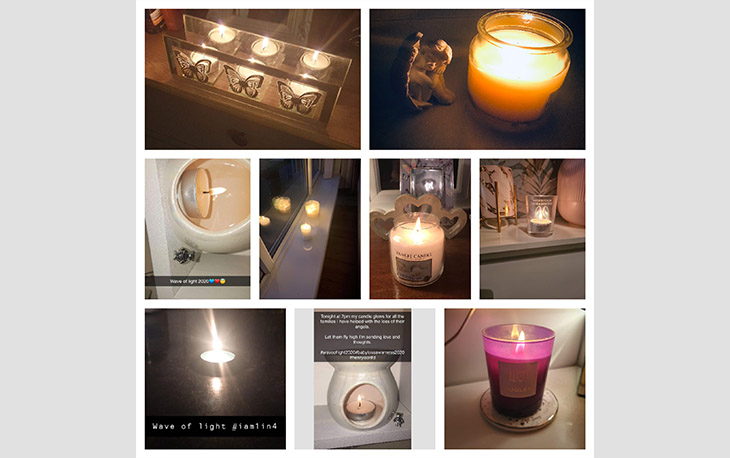 Henry Ison & Sons had an overwhelming response to their Facebook campaign during Baby Loss Awareness Week.
From October 9th to 15th, Baby Loss Awareness Week saw thousands of bereaved parents remembering their lost babies, raising awareness about pregnancy and baby death in the UK.
The annual event culminates with simultaneous lighting of candles – a global Wave of Light – at 7pm on October 15th.
Member of the community sent in pictures of their candles in memory of someone special to them.