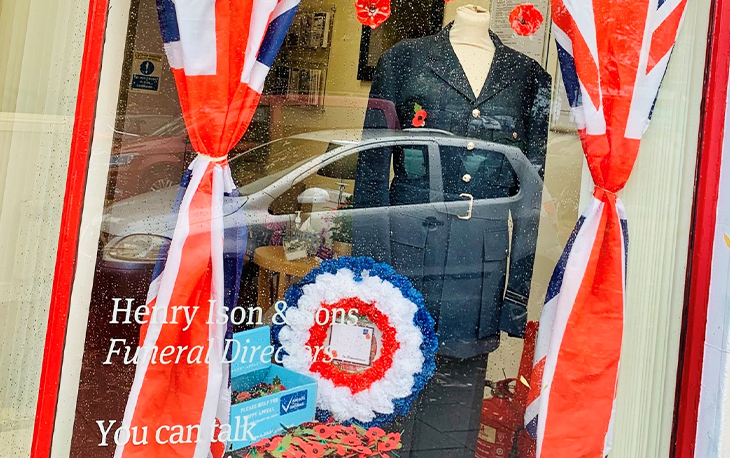 Henry Ison & Sons Funeral Directors in Daventry decorated their windows in support of the Royal British Legion and to honour both fallen and serving members of the Armed Forces community.
Henry Ison in Leamington spa was a hub for the Royal British Legion for distributing poppies to the community.
They also assisted the RBL in the setup of their pop-up shop in the local shopping centre, creating window displays, and were on-hand to support with any other requests in general.