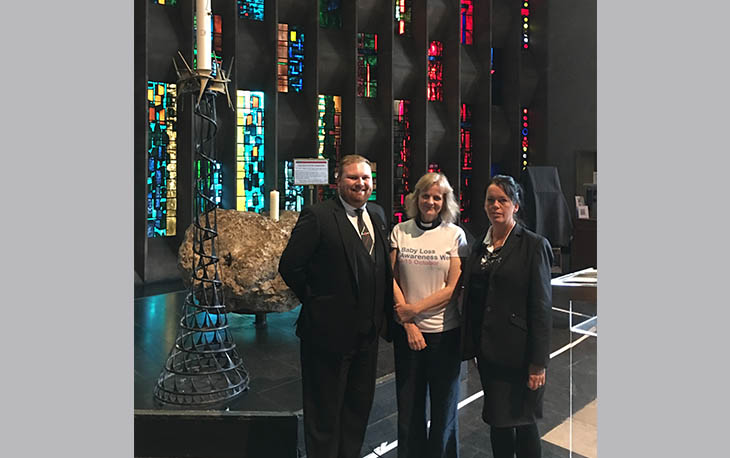 Henry Ison & Sons Funeral Directors helped organise a memorial service at Coventry Cathedral for over 150 bereaved families who had lost a baby.
The service drew inspiration from the children's book Guess How Much I Love You, as attendees heard excerpts from the story and hymns sung by pupils from the local Exhall Grange Specialist School. Families also received free copies of the book as donated by 4Louis charity.
Paul Atkinson, Funeral Arranger at Henry Ison & Sons, said: "We want to get the word out that families don't have to suffer in silence like so many do. There are many people in their situation who understand what they're going through and want to talk."
The service was made possible with the support of University Hospitals Coventry and Warwickshire NHS Trust, the George Eliot Hospital in Nuneaton, South Warwickshire NHS Foundation Trust and local organisations like Henry Ison & Sons. This is in addition to sponsorship from The Lily Mae Foundation, Baby Lifeline, Sands and eight other local bereavement charities.
Amy Jackson, founder and operations manager of the Lily Mae Foundation, said: "Remembrance events are really important to highlight the needs of bereaved parents, their families and friends.
"We thank all of those organisations involved in putting on the service for their hard work in giving bereaved parents a platform to remember their babies."
All five Henry Ison & Son branches based in Coventry, Leamington Spa and Kenilworth installed window displays with The Lily Mae Foundation's Memory Boxes to raise awareness for Baby Loss Awareness Week and the memorial service. The memory boxes provide items like toys, candles and books to aid families trying to cope with the loss of their baby.
Paul said: "Last year a family came in to our Kenilworth branch to ask for support with the Lily Mae Foundation, and what they were doing to support other families this year moved everyone in the company.
"It seemed only fitting that we continued our support but on a larger scale and share it across all Henry Ison & Sons Branches."
George Eliot Hospital Chaplain Ricarda Witcombe, who led the service at Coventry Cathedral, said: "Through meeting with others who understand their feelings, support and hope is offered and families are helped to break the silence and talk openly about baby loss.
"Everyone is very welcome, however old your baby, or how long ago your loss was."
Among the attendees was actor, director and tutor David Monteith, the father of Grace, who sadly died the day before her birth. He said: "The death of a baby is not simply an event from which you need to plan a recovery, but an ongoing maelstrom of grief re-writing the way you interact with the world.
"I'm proud to be able to attend events like this which acknowledge this and bring some normality to grief whilst honouring our children."