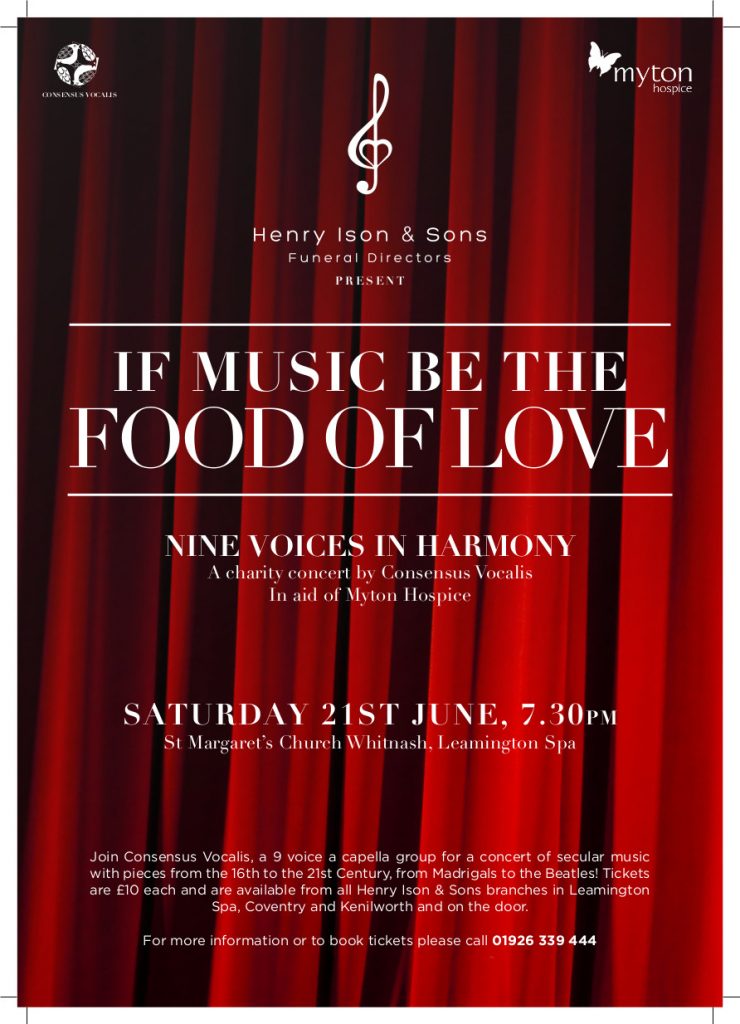 In aid of Myton Hospice, Henry Ison & Sons presented a charity concert, which was held at St. Margaret's Church, Whitnash, Leamington Spa, featuring Consensus Vocalis a 9 piece a capella group.
The evening was a great success and raised a total of £517.55. The concert with pieces from the 16th to the 21st Century, from Madrigals to the Beatles is planned to be repeated in the Autumn.
Consensus Vocalis consists of three sopranos, two altos, two tenors and two basses, established some thirty six years ago by Allan Leroy (who is still its director and second bass). Allan Sang at Magdalen College Oxford and then with the Tallis Scholars. James Hewison, representing Henry Ison was one of the two tenors performing.
Myton Hospice has been caring for patients for more than three decades and even before it became a hospice, the building was a valued part of the local community.
Thank you to all those who showed their support and attended, we hope you had an enjoyable evening.